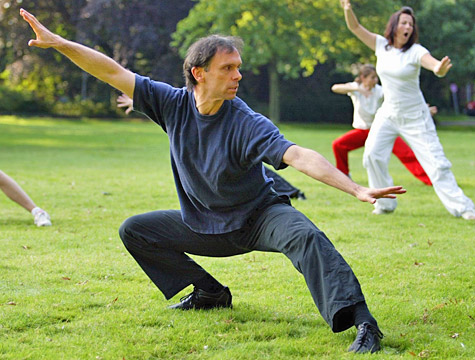 Het Tai Chi ken je misschien wel als
die 'leuke oosterse dansjes in slow motion'.
Maar het is veel meer dan dat.
Niet alleen goed voor de gezondheid, maar zeer bruikbaar voor zelfverdediging, goed voor de concentratie, de lenigheid en ook zeer rustgevend en mooi om te zien.
En te doen.
Het doel van Tai Chi bij ruzie of aanval is om het vechten zo snel mogelijk te stoppen.
Dat is ook altijd mijn doel.
Liefst op een zo sierlijk mogelijke manier, en met zo min mogelijk moeite.
Pas wel op dat je je tegenstander niet te zwaar toetakelt, voor je het weet breekt hij een arm of rib.